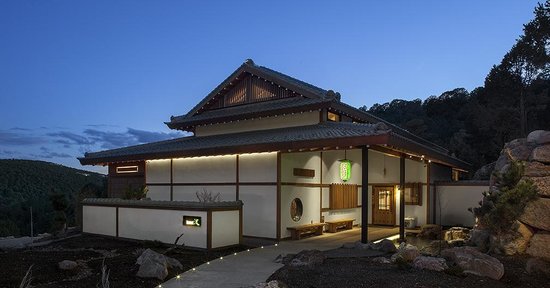 Ten Thousand Waves – Spa, Food, Lodging
We have modified all spaces and policies at Ten Thousand Waves to minimize direct and aerosol transmission of COVID. Here are some of the extraordinary efforts we make to keep you safe.
Sanitation
We have always emphasized the cleanliness of our facilities
Public areas are disinfected regularly
Hot tubs and massage rooms are cleaned after every use
Lodging rooms are thoroughly cleaned between each stay
Even our behind the-scenes work and storage areas are spotless
Reduced Capacity
We've altered out business model to allow for a more spacious guest experience
Access is by reservation only
Vaccination Requirements
We are requiring staff and guests to be vaccinated for COVID. Details
Click here to understand the reasoning behind this decision
Mask Requirement
All massage therapists are required to wear a high-performing mask, either an N-95, KN-95, or KF-94
All massage guests are required to wear facemasks
Ventilation
All interior spaces are checked for adequate fresh air exchange by carbon dioxide monitoring
Windows and doors are cracked open in the spa, massage rooms, and restaurant, even in cooler weather
HVAC systems provide fresh air makeup
Vent fans in all bathrooms exhaust outside to assure constant air exchange
Kitchen hoods at izanami create negative pressure in the entire restaurant, bringing in fresh air
All tubs are open air
Air Filtration
MERV13 filters are used in all HVAC systems. MERV13 is the highest rating for normal forced air systems, filtering out 85% of all particles 1 micron in size and larger. COVID aerosols average 3 microns.
HEPA filters are in use in all treatment rooms and in many of the smaller rooms of the spa. HEPA filters capture 99% of 1 micron aerosols.
Germicidal UltraViolet Light
There is upper air germicidal UV light in the spa lobby and the izanami dining room. This creates a 'killing zone' in the air of the top part of each room. COVID aerosols are destroyed in an average of 16 seconds when they enter this zone.
We use 254 nanometer UVC, the most effective wavelength for killing pathogens. The UV is active 24/7 and can operate safely even while spaces are occupied
Dosimeters to measure stray UV in the lower part of the room assure that there is no exposure to skin or eyes
In-duct germicidal UV is used in the HVAC systems at the restaurant
21 Ten Thousand Waves Way, Santa Fe 87501
---
Support your local business that provide cleaner air to their customers.